GET TO KNOW ZELLER INSURANCE
We are a team of Independent Insurance advisors located in Columbus, Indiana. We can help you with all of your insurance needs by comparing your coverages and rates with multiple insurance providers, saving you time, aggravation, and money.
"My family and I have been doing business with Zeller Insurance in Columbus, Indiana for over 45 years. Throughout that time we have found the staff to be professional but also responsive and caring. They unfailingly look to provide safety and security while looking for ways to reduce the cost for the insured."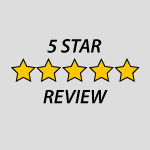 Mary and James Henderson