With Zeller Insurance, you get Over 275 Years of Combined Experience
Zeller Insurance was established by Bill Zeller in 1972 as a full-service independent insurance agency.
Upon his death in 2011, the management team of Tim Zeller, Rick Zeller and Lori Rowan assumed ownership.
In September 2022, Rick Zeller retired from the business.  Tim and Lori continue as partners and management team with a growing benefits division.
In keeping with Bill's core philosophy, we continue to adhere to the highest ethical and professional standards in dealing with our clients, prospects, and companies.
In addition to being an involved and caring corporate citizen, our mission statement includes the basic principle of providing our clients with quality insurance and benefits products with value-added service. To accomplish these tasks we utilize innovative marketing and service techniques, which are designed to promote and encourage personal, education and financial growth to our team in addition to the agency.
As an independent agency, we represent a carefully selected group of financially sound, reputable insurance companies.
We do not work for the insurance company; we work for our clients.
Our objective is to maximize both premium value and cost containment for our clients' benefit and assist in promoting equitable settlement of our client's claims.
We make it easy for you to do business with us.  You can contact us on the web, call us on the telephone, ride your bike, or even walk in!
Meet Our Team
Tim Zeller
tim@zellerinsurance.com

Tim joined Zeller Insurance Agency, Inc. in 1985 after graduating from Indiana University. He is a producer for the agency in both commercial and personal lines of business. He is licensed in Property & Casualty, Life & Health, and holds his Long-Term Care Certificate. Tim has over 35+ years of experience in the insurance industry.
In 2011 the agency was reorganized and Tim became a partner of Zeller Insurance, LLC. He has a passion for helping people understand insurance coverages. Tim loves the satisfaction of a happy client!
Tim and his wife Pam are the parents of three girls and one son in law. Tim is a member at The Ridge where he plays guitar in the church band. Tim is a sports nut! He loves the Indiana Pacers, Indianapolis Colts, and everything to do with Indiana University (and the Cincinnati Reds).
Lori Rowan
lori@zellerinsurance.com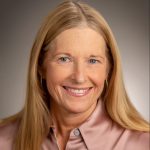 Lori has been with Zeller Insurance since 1983. She started in the personal lines department and after 5 years moved into the commercial lines department. Later, Lori added office manager and company secretary-treasurer to her responsibilities. Lori has her Property & Casualty License, Life & Health License, holds a Long-Term Care Certificate, and is Medicare Certified for all lines of coverage.
In 2011, the agency was reorganized and Lori became a partner at Zeller Insurance, LLC. At that time her responsibilities expanded to include social media and marketing, benefits director along with the management of day-to-day business operations. Every day is a new adventure and Lori enjoys working with clients to help them find the best solutions to protect their valuables, businesses along with their life and health insurance needs.
Lori is the mother of two grown sons.  She is an elder at First Presbyterian Church where she enjoys chaperoning youth group mission trips, working with children and on the landscape care team.  She is a member of the City of Columbus, Indiana Insurance Review Committee,  a board member of ABC Learning Centre and board member of Foundation for Youth of Bartholomew County.  In her spare time Lori enjoys biking, reading, swimming, skiing, travel, working in the yard, and spending time with her family and friends.
Larry Mayfield
larry@zellerinsurance.com

Larry has been with Zeller Insurance since April of 2009. He is a seasoned agent with nearly 40+ years of experience in all lines of commercial insurance and group benefits, including self-funding. Although a generalist by practice, his main focus is commercial insurance for public entities and group health coverages for both large and small businesses.
Larry holds the CPIA designation and is also PPACA Certified in the Federal Healthcare Reform Law (ACA). He is the past President of the PIA of Indiana, and NAHU Health Underwriter's Chapter in Scottsburg, Indiana. Larry is still very active in both organizations on their Board of Directors.
Larry enjoys spending time with his daughters and his grandsons. He is a devoted member of First Baptist Church where he often completes volunteer work. Larry is also a former ten year board member and current volunteer at Sans Souci.
Greg Allen
Licensed since 2007, Greg's first two years in the industry concentrated on personal lines for home, auto, and life insurance.
In 2009, Greg turned his attention towards individual and senior health. He is now considered by many to be a seasoned specialist in the field, with over 14 years of experience navigating Medicare Insurance products as well as being certified to offer ACA (Affordable Care Act) Plans. His main rule has always been doing what's best for the client, no matter what. Greg is looking forward to a long and rewarding career at Zeller Insurance.
When Greg is not hard at work in the office he enjoys spending time with his children and rooting for the Indianapolis Colts. Greg is also known as a keen musician and handyman.
Nate West

Nate has been a licensed insurance agency since 2014.  Since joining the Zeller team in 2019, Nate has enjoyed offering the wide array of options that are available to the Independent Agent.
Clients come to him for help with personal lines, commercial lines and life insurance.
Nate and his wife, Phebe, are both lifelong residents of Bartholomew County and have chosen to raise their family here too.  Phebe and her sister run their own preschool.  Their oldest Ruthie, is a freshman at Columbus East.  She is involved in Show Choir and still has a strong love of ballet.  Theo rounds out the family with his passions that involve reading, basketball and soccer.
When Nate isn't working with his clients, he is busy being an active member of our community.  Nate is an ambassador for the Columbus Area Chamber of Commerce, and he serves on the Bartholomew County Soil and Water Conservation District board.  He somehow finds time to keep his classic cars running.
Scott Allman

Scott was born and grew up in Columbus Indiana. He and his wife Sandy raised their two children in Columbus.  Scott grew up around the insurance business and was first licensed in 2013.
Scott brings a passion for helping others and providing great customer service. A long-time volunteer for several non-profit groups such as Boy Scouts and CNHS Band boosters, Scott is committed to helping others. Scott is an active member of St. Bartholomew Church and has had extended experience in retail business which prioritizes outstanding customer experience.
In his spare time, Scott enjoys spending time following his kid's activities in the arts. Scott is an avid IndyCar Fan and works in the garage and pits at the Indianapolis Motor Speedway as a member of the Safety Patrol.
Scott looks forward to getting to know the clients and team of Zeller Insurance!
Jackie Richards
jackie@zellerinsurance.com

Jackie is a 1983 Columbus East High School graduate. She went on to graduate from IVY Technical College in 1985 with an Associate Degree. Jackie has been a licensed personal lines Property & Casualty agent since 1985 and has been with Zeller Insurance since 1997.
Jackie loves her job and shows it every day! Jackie's combination of skills, experience, and education provide her the ability to maximize customer satisfaction and to analyze insurance programs. She sells various types of insurance policies to individuals on behalf of multiple insurance carriers including auto, home, property, mobile homes, manufactured homes, farm, pet, and umbrella liability policies.
Her interests consist of church activities such as being a Jr Bible Study Teacher, Clerk, and Director of Children's Works at Shiloh Baptist Church. She is a euchre club member and her alias is "Euchre Queen". She is a farmer and maintains an operation of soybean and corn crops, fruit orchard, and beekeeping and is a dog lover.
Cindy Blackwell
cindy@zellerinsurance.com

Cindy has been with the Zeller Insurance team since 2013. Cindy's specialty lies in Property & Casualty Insurance, for which she received her license in 1998. She received designation of IACSR from the State of Indiana in 2008.
Her duties include making necessary recommendations to our clients regarding their coverage needs as well as quoting, selling, and trouble-shooting insurance policies. Above all, Cindy looks forward to the opportunity of providing the best service to new and existing clients.
Cindy's favorite way to spend her time is with her eight grandchildren. Cindy is passionate about her Catholic faith and she is an enthusiastic seamstress and crafter.
Hannah Boardman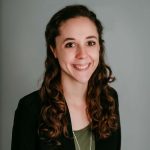 In 2021, Hannah relocated to Columbus and joined Zeller Insurance as our Benefits Administrative Agent. She holds an associate's degree in Office Administration and a bachelor's degree in Graphic Design. Since joining the team, she obtained her Insurance License in Life and Health.  Hannah doesn't shy away from new challenges and looks forward to helping anyone who walks through the doors at Zeller Insurance.  
In her spare time, Hannah enjoys spending time with her family and friends. Volleyball, biking, traveling, and hiking are among her favorite pastimes.  
Susan Hutson
Susan began her insurance career in 2002, when she became a licensed agent. She obtained her Certified Insurance Counselor (CIC) designation in 2019 and is working on obtaining her Certified Personal Risk Manager (CPRM) designation. Susan is a self-described "insurance nerd" and her passion is working in Personal Lines. She enjoys working with people and is excited about joining the Zeller Team.
Originally from Western New York, Susan has made Columbus her home. In her free time, she enjoys spending time with her family, traveling, spoiling their dogs, and knitting.